Used SUREFEED 12" INJET FEEDER Pitney Bowes DMS (Sure-Feed Design) Feeders 1200IJ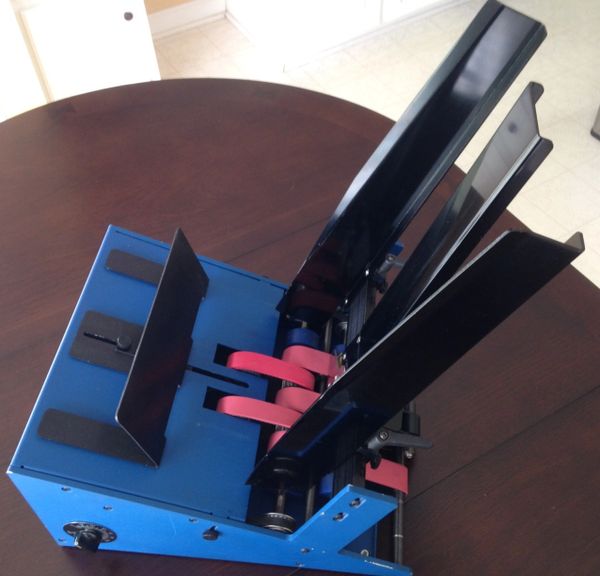 Used SUREFEED 12" INJET FEEDER Pitney Bowes DMS (Sure-Feed Design) Feeders 1200IJ
*** CONTACT US TO CONFIRM THE CURRENT PRICE AND THE MODEL AVAILABILITY FOR SALE!

ONE "USED, BUT IN EXCELLENT CONDITION" Sure-Feed 1200IJ INKJET FRICTION FEEDER. These are highly sought by mail rooms and printers that have used them before! As a Sure-Feed Factory Trained service technician, I have replaced all belts and bearings and it is now in excellent condition!!
Pitney Bowes Part Number SE1200IJ
Manufacturer: Pitney Bowes / Sure-Feed Engineering

1200IJ Advanced Inkjet Friction Feeder 12" wide
Contact us first to confirm product compatibility. PRICING IS FOR LOCAL PICKUP ONLY - CONTACT US TO CALCULATE SHIPPING TO YOUR LOCATION.

All Used Equipment is always Sold 'AS Is' with no returns.
Reviews