Tabbing, Wafer Seal machine SECAP JET 1 Floor Model Tabber / JET-1 2" Wide Head Tabbers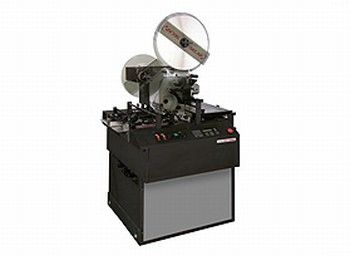 Tabbing, Wafer Seal machine SECAP JET 1 Floor Model Tabber / JET-1 2" Wide Head Tabbers
SECAP LINE HAS BEEN DISCONTINUED - **** PLEASE CONTACT US FOR CURRENT ASKING PRICE AND TO CONFIRM IF IT IS STILL AVAILABLE ****
SECAP Jet 1 Standard 2" Floor Model Tabber. New. High Speed wafer sealing machine for inline operations.
Requires a separate feeder. Also requires build time. PLEASE CONTACT US FOR OUR LATEST DISCOUNT PRICE !
Console based system. Runs in-line or off-line. Apply tabs, labels & wafer seals up to 2" wide. Speeds of up to 30,000 piece per hour

FOR LOCAL PICKUP ONLY - CONTACT US TO CALCULATE SHIPPING TO YOUR LOCATION.

Reviews