Tabber, Wafer Seal machine AMERITEK Table Top Tabber / like T-2000 Tabbers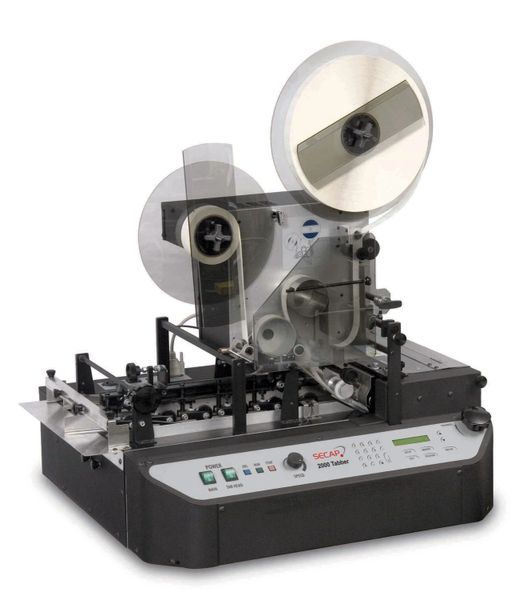 Tabber, Wafer Seal machine AMERITEK Table Top Tabber / like T-2000 Tabbers
AMERITEK Table Top Tabber.  New.  High Speed tabbing for inline operations.
Requires a separate feeder. Also requires build time.  PLEASE CONTACT US FOR OUR LATEST DISCOUNT PRICE !
Tabletop production tabber applies up to three tabs in one pass.  Speeds of up to 20,000 pieces per hour.  Handles media up to 3/8" thick.
PRICING IS FOR LOCAL PICKUP ONLY - CONTACT US TO CALCULATE SHIPPING TO YOUR LOCATION.

Reviews