Stand Alone SHUTTLE FEEDER Kirk Rudy Model 324M Used Sold As Is KR324 Vacuum Shuttles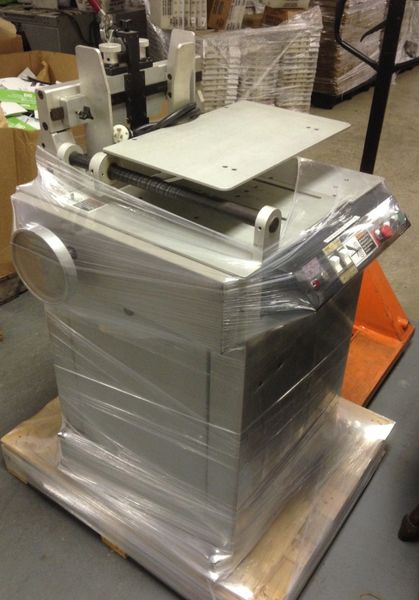 Stand Alone SHUTTLE FEEDER Kirk Rudy Model 324M Used Sold As Is KR324 Vacuum Shuttles
*** CONTACT US TO CONFIRM THE CURRENT PRICE AND THE MODEL AVAILABILITY FOR SALE!

One Kirk Rudy STAND-ALONE 324M SHUTTLE FEEDER. EXCELLENT CONDITION WITH EXTRA VACUUM PLATES!! All Used machines sold 'As Is' with no returns.
Model KR-324M ('M' Model has an upgraded Motor / Beefed up version) 115 V 15Amp 60Hz This machine runs great and is in excellent condition.
Call to discuss pickup / shipping options. Shipping not included in price!
Reviews