RENA Used Conveyor, 6" Floor Standing Model TB-359 / TB359 Conveyors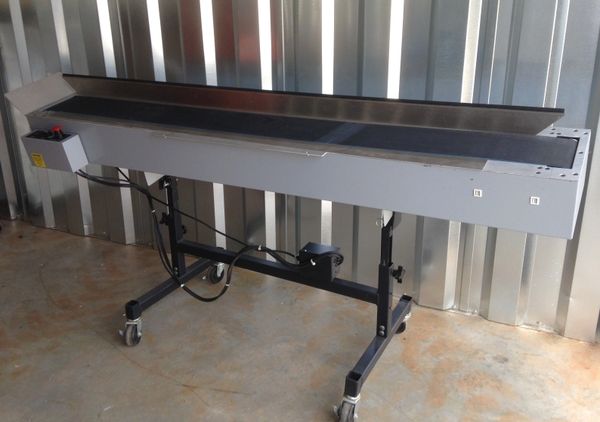 RENA Used Conveyor, 6" Floor Standing Model TB-359 / TB359 Conveyors
*** CONTACT US TO CONFIRM THE CURRENT PRICE AND THE MODEL AVAILABILITY FOR SALE!
RENA TB-359 Six Foot Variable Speed CONVEYOR.
IN EXCELLENT RUNNING CONDITION - "Like New" - Only Lightly Used !
Flexibility, performance, and quality.
Versatile design takes materials from the front or either side.
Built-in floor stand.
0-55 feet/minute.
Infinite speed control.
Emergency shut-off.
Dimensions: 75" L x 12" W x 29-36" H
Local Pickup Only - For shipping options, please provide zipcode and contact me. The first decent offer and I am ready to unload it.
All used machinery sells 'as is' with no returns. Serial Number 101545
PRICING IS FOR LOCAL PICKUP ONLY - CONTACT US TO CALCULATE SHIPPING TO YOUR LOCATION.
PLEASE CONTACT US FOR OUR LATEST DISCOUNT PRICE !
Reviews