PROFOLD COMBO FLOOR AND RIGHT ANGLE FOLDER Model 4040 and 4055 Folders GATOR 4/4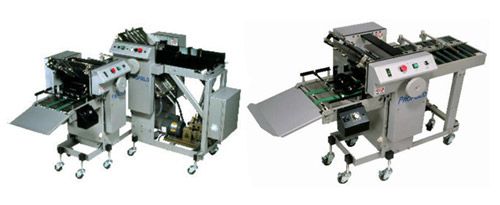 PROFOLD COMBO FLOOR AND RIGHT ANGLE FOLDER Model 4040 and 4055 Folders GATOR 4/4
*** CONTACT US TO CONFIRM THE CURRENT PRICE AND THE MODEL AVAILABILITY FOR SALE!

PROFOLD 4040 FLOOR AND RIGHT ANGLE FOLDER COMBO Model 4040-4055 GATOR 4/4
Parallel and right angle floor model folder, 4 fold plates in each section
Requires build time. PLEASE CONTACT US FOR OUR LATEST DISCOUNT PRICE !
PRICING IS FOR LOCAL PICKUP ONLY - CONTACT US TO CALCULATE SHIPPING TO YOUR LOCATION.
FOR MACHINE SPECIFICS, SEE THE LISTED MODELS 4040 and 4055
Reviews