CLEAR 1" TABS, Wafer Seals, One 100,000 Case (Five 20,000 Rolls), No Perforation, Tab 1CNP55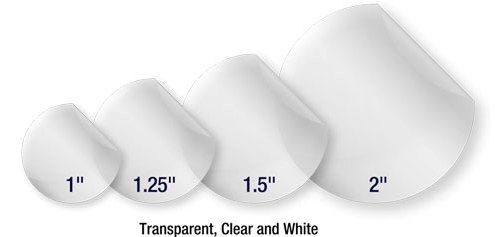 CLEAR 1" TABS, Wafer Seals, One 100,000 Case (Five 20,000 Rolls), No Perforation, Tab 1CNP55
1" CLEAR (Mylar) Mailing TABS / Wafer Seals with No Perforation on 3" Core.  FLOOR-MODEL (Not for Table-Top models) P/N 1CNP55
One 100,000 tab case (Five 20,000 tab rolls).   Ultra-High Quality!  OUR BEST SELLING FLOOR MODEL 1" CLEAR TAB CASE !
Contact us first to confirm machine compatibility.  Other sizes, custom runs, and large volume discounts available upon request.
SHIPPING IS CALCULATED FOR USA ONLY.  ONLY ORDER THIS ITEM IF SHIPPING TO USA.  IF THIS ORDER IS PLACED TO A FOREIGN NATION, IT WILL BE CANCELLED.


Reviews